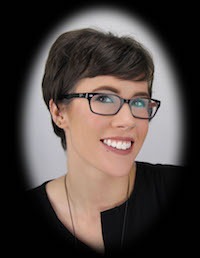 Melissa
New Talent
SCHEDULE APPOINTMENT
REFER A FRIEND
BUY GIFTCARD
Year Started in the Industry:
Year Started at The Hair Company:
2016
Favorite Quote:
"""I volunteer as tribute!"" -Katniss Everdeen
""Always"" -Professor Snape"
When and How did you get your Start:
When I was a senior in high school, I worked at a Hair Salon as a shampoo girl and then decided to go to school for it ten years later!

Why did you choose the beauty industry?

I choose this industry because I feel as though it is limitless and always evolving. I love working with people to help them achieve their desired looks and help them to maintain their style in their daily life. I enjoy everyday in this industry! My parents told me to find something that I love to do and I have and am so happy with my decision.

Why do you love working at The Hair Company?

What's not to love! These women and men invited me into their home (The Hair Company) and accepted me as one of their own. This is honestly the greatest group I have had the pleasure of working with everyday! Everyone helps each other whether it be business or personal related. I love all of our products that we use and it is just a fun, inspiring atmosphere.

Favorite Product & Why:

My favorite product right now is the Redken High Rise! It smells amazing and makes your hair feel great while giving it that volume that you desire. I also love The Bare Minerals makeup line. I have been using this line since I was 20. I get great great coverage without feeling as though I have caked a bunch of makeup on my face!

What is your favorite service to perform? Why?

Right now my favorite service in the salon is blow drying. I have been trying to improve on them and I believe I am getting better. I feel that this is important step and just puts the finishing touches on the hair service!

What do you feel you are strongest in technically?

I believe that I am the strongest with cutting, while coloring is in second but I am learning new skills everyday!

List 3 words that describe you:

"Loyal

Fun
Hardworking"
What's your favorite thing to do in your off time?
I spend my time off reading and spending time with my family. I also have a Pinterest obsession!

WHAT DOES CUSTOMER SERVICE MEAN TO YOU?

Customer Service to me is understanding what the clients needs and wants are while trying to find the best way to accomplish their wishes. Customer Service also includes educating yourself as well as the client in order to make the best decisions on what they are looking for!